Electrical automation - classic and future technology
03 November 2021
Electrical automation – classic and future technology
The foundation of the data-driven factory
Electrical automation was already the core element of the 3rd industrial revolution in the mid-20th century – modern production is not economically feasible today without automation. Interestingly, however, automation technology has thus also laid the solid foundation for the 4th industrial revolution (Industry 4.0). The data-driven smart factory can only be brought to life if data can be obtained, processed and ultimately used as 'raw material'.
Modern sensor technology, innovative control technology and IT-supported evaluation 'on the edge' or also in the cloud thus form the basis of every Industry 4.0 concept. The role played by artificial intelligence (AI) and machine learning (ML), how the numerous existing sensor data can be used sensibly, and how all of this leads to reliable control, will be discussed by experts from science and industry at the "Electrical Automation – Classics and Future Technology" summit.
The summit is aimed primarily at management in metalworking/processing and mechanical/vehicle engineering, as well as safety engineers, technical management, automation specialists, design/development managers, system integrators and production and manufacturing managers.
The event is aimed in particular at the automotive industry, OEMs and suppliers, metalworking and processing, mechanical engineering, electronics industry, food industry, packaging, plastics.
The event is supported by our partners in South Africa, Turkey and Morocco.
The conference language is German with simultaneous translation into English.
The agenda is still under construction and will be added successively. 
Program – Preliminary topics of the presentations:
09:00 GMT+1, (Casablanca)
10:00 CEST,
(Berlin)
09:10 GMT+1, (Casablanca)
10:10 CEST,
(Berlin)
Moderation and outlook for the day
Markus Strehlitz, Editor elektro AUTOMATION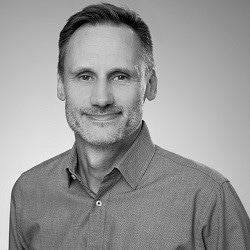 09:15 GMT+1, (Casablanca)
10:15 CEST,
(Berlin)
Part 1: Innovative sensor technology – creating the data basis
Topics: Sensor technology, image processing, identification (RFID), measurement & testing technology
10:45 GMT+1, (Casablanca)
11:45 CEST,
(Berlin)
Part 2: Intelligent data preparation and communication
– Focused evaluation and well-founded decisions
Topics: Edge/Fog/Cloud Computing, Industrial Communication, Gateways, Industrial Ethernet/OPC UA, Control Engineering, Machine Learning/Artificial Intelligence.
11:40 GMT+1, (Casablanca)
12:40 CEST,
(Berlin)
12:30 GMT+1, (Casablanca)
13:30 CEST,
(Berlin)
Part 3: Automation components for 24/7 operation
– The basis for fail-safe operation
Topics: Control technology, I/O modules, power supply/power distribution, control cabinet technology (esp. cooling/air conditioning), drive technology/motion control, housings/components (incl. connectors etc.)
14:05 GMT+1, (Casablanca)
15:05 CEST,
(Berlin)
Part 4: Data use in the smart factory
– Focus on the overall system
Topics: Security, Machine Learning/Artificial Intelligence, Edge/Fog/Cloud Computing, MES, SCADA, Control Engineering, Industrial Communication (OPC UA over TSN)
15:20 GMT+1, (Casablanca)
16:20 CEST,
(Berlin)
Summary of the day
Markus Strehlitz, Editor, elektro AUTOMATION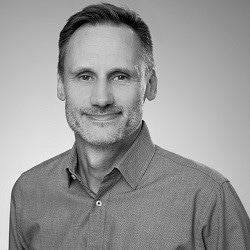 15:30 GMT+1, (Casablanca)
16:30 CEST,
(Berlin)