Automation and Employment – Shaping the future of work
Online Event: Industrial knowledge transfer and job creation for Moroccan companies.
GERMAN AND FRENCH LANGUAGE
Description
The Competence Center on Automation (CCoA) is an economic project in which leading German companies pool their strengths and competencies to drive the creation of new jobs and improve employment opportunities in Moroccan industry through advanced automation and digitalisation technologies.
This project will provide education and training at the artisan, engineering, and management levels. The CCoA will organise and coordinate the development of curricula, trainings, seminars, conferences, and exhibitions, and generally serve networking at the enterprise level.
This event symbolises the official "starting signal": the companies and institutions involved in the project introduce themselves, give an insight into their portfolio and how this supports the project. Participants will have the opportunity to ask questions and actively take part in this kick-off.
10:00 GMT+1, (Casablanca)
11:00 CEST,
(Berlin)
Introduction and moderation
Markus Strehlitz, Editor Industrieanzeiger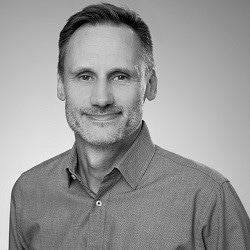 CCoA – Competence Development & Job Creation
Promotion of medium-sized industry in African countries through the German special initiative
Antje Uhlig, Cheffe de Programme ad interim, Deutsche Gesellschaft für Internationale Zusammenarbeit (GIZ) GmbH
Presentation of the Competence Center on Automation (CCoA)
Dr. Ardin Djalali, Graduate School of Leadership and Management of Steinbeis University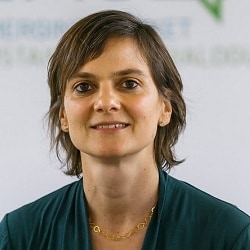 Automation for the manufacturing industry in Morocco
Gunther Koschnick, Managing Director Automation Division, ZVEI – Zentralverband Elektrotechnik und Elektronikindustrie e.V.
The ZVEI Automation Association is the platform for all companies in automation technology, industrial information and communication technology and the associated industry-related services. With an annual turnover of 52 billion euros, the automation industry represents more than a quarter of the German electrical industry.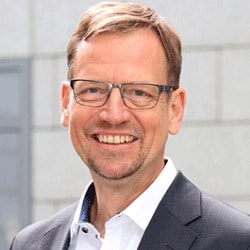 Morocco – Attractive prospects for high-tech in North Africa
Andreas Wenzel, Managing Director, AHK Marokko
The German Chamber of Industry and Commerce in Morocco (AHK Morocco) is the competent partner for German-Moroccan business relations. The AHK Morocco is the first local address for many questions regarding the German or Moroccan market and, with its more than 500 members, has formed an efficient system of mutual support since 1997. The topics of automation and Industry 4.0 are steadily gaining importance in Morocco, especially as part of the strategy to diversify the Moroccan economy. As a partner of the CCoA, the AHK Morocco would like to promote the exchange between German and Moroccan companies and support them in integrating automation into their companies.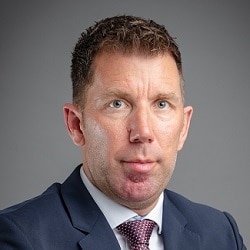 The groundbreaking importance of Industry 4.0 in a global context
Prof. Rahman Jamal, Conscious Technology & Business Thought Leader
The term Industry 4.0, which originated in Germany, describes a strong technology-oriented vision of the future. Here, German industry is taking on a pioneering role in the development of Industrie 4.0 in the areas of automation and smart factory. Internationally, Germany undisputedly enjoys a high reputation here. Industry 4.0 serves as an essential orientation aid in a global context. This provides an optimal starting point for further international cooperations, such as those that have already been launched in large numbers. These include the Competence Center on Automation project funded by the BMZ (Federal Ministry for Economic Cooperation and Development).
MindSphere, the cloud-based open IoT operating system
Mehdi Ennassir, Business Engineer Digitalization, SIEMENS Digital Industries.
SIEMENS Digital Industries is a leader in innovation and technology in the field of industrial automation and digitalisation. Thanks to the collaboration of our partners and customers, we are one of the vectors of digital transformation in the discrete production and process industries. Today, manufacturers in the food industry are facing several challenges, which can only be mastered with digitalisation. With our portfolio of Digital Enterprise solutions, we can offer the products and solutions needed to integrate and digitise the entire value chain in a food industry.
Automation technology – an important contribution to the sustainable world of tomorrow
Carsten Tonk, Senior Director Global Export, Business Area ICE, Phoenix Contact GmbH & Co. KG
Automation technology helps to make manufacturing processes, as well as energy generation and distribution, more efficient. Phoenix Contact is a long-standing partner in many of these application areas and focuses on these topics in its strategy of the All Electric Society. The company's commitment to education shows that the qualification of young people is an important component in achieving these goals.
Head start switch cabinet construction
Matthias Betz, Manager of Regional Management/ MEA Middle East & Africa, RITTAL GmbH & Co. KG
Standardisation and data consistency are essential for future-proof control and switch cabinet construction. The "digital twin" is the central element for networked processes. It enables a higher degree of automation in production and more efficiency within the entire value chain.

Modern and safe cable installation and cable routing in automation
Josef Bauer, Export Manager, PFLITSCH GmbH & Co. KG
In many industrial sectors, the share of automation is steadily increasing. Whether in the automotive industry, in food processing and packaging, in the electrical industry or even in logistics centres, robotics and automation are increasingly proving to be key technologies. At the same time, the technical requirements for cable entries, such as cable glands, have also increased, as well as a safe cable routing by means of robust cable duct systems required to ensure manufacturing and process stability.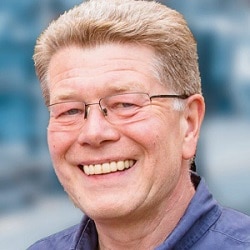 Panel – German-Moroccan development cooperation for sustainable economic development
– Josef Bauer, PFLITSCH GmbH & Co. KG
– Andreas Wenzel, AHK Morocco
– Prof. Rahman Jamal, Conscious Technology & Business Thought Leader
– Gunther Koschnick, ZVEI e.V.
– Matthias Betz, RITTAL GmbH & Co. KG
Morocco has been undergoing a transformation from an agricultural to an industrial and service country for some time. The economic framework conditions and the business climate have improved significantly in recent years. Nevertheless, the challenge remains to shape the centrally controlled economic model in such a way that all parts of the country and population groups benefit equally and new employment prospects are created for young people, especially in rural areas. The panelists will discuss how the CCoA and the participating companies can support here.
Participants/visitors will have the opportunity to contribute to this discussion.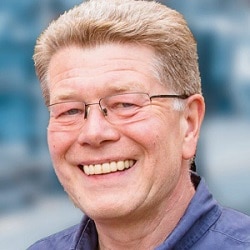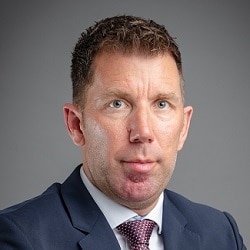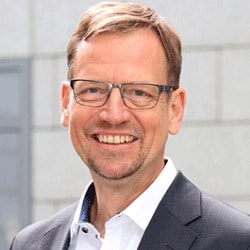 Sign up to our free seminar and you'll receive more information and the link to participate to the online-event!